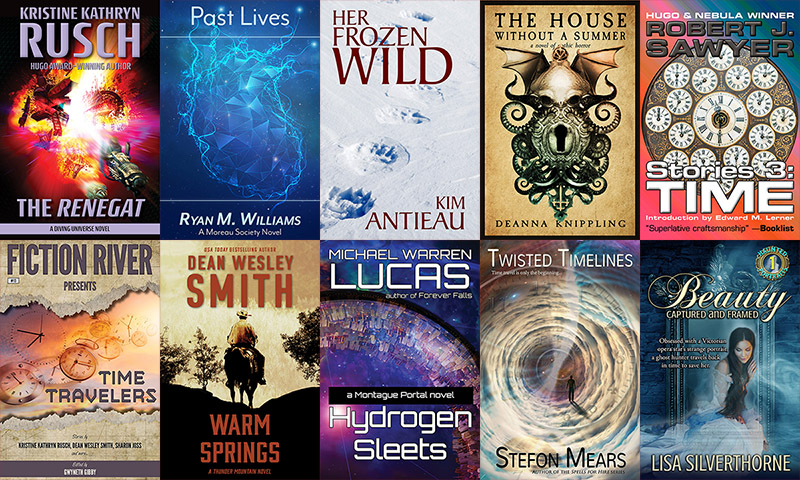 But sometimes illumination comes to our rescue at the very moment when all seems lost; we have knocked at every door and they open on nothing until, at last, we stumble unconsciously against the only one through which we can enter the kingdom we have sought in vain a hundred years – and it opens.–Marcel Proust
Welcome to the Big Time StoryBundle, where you can find ten books on time travel and all things weird and timey wimey. Pay $5 for four ebooks, or a minimum of $15 to unlock all 10 ebooks. Once you purchase, you will be sent download links for your ebooks. More info about this StoryBundle is here.
This StoryBundle helps send money toward the Oregon Food Bank, which has been hit particularly hard due to the Oregon wildfires in the area, as well as the increased need from COVID-19.
But unless you're a time traveler, don't wait! Because if you miss your chance to get these books at such a bargain price, you'll discover that lost time…really is money!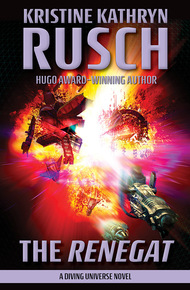 Kristine Kathryn Rusch is a prolific author, editor, and teacher working under several pen names. I like her romances best. Wickedly Charming by Kristine Grayson (in other words, Kris) and Assassins in Love by Kris DeLake (also Kris) are my current favorites.
1. Tell us about your book. What's it about, and how does time travel or other timey wimey weirdness fit into your book?
My book, The Renegat, is a standalone in my Diving Universe. When ships in the Fleet (in that universe) use their anacapa drive, things can go wrong. Sometimes they lose an hour, sometimes a day, sometimes a year. In the regular Diving universe, one of my heroes lost 5,000 years. The Renegat, a ship, is heading on a long anacapa trip, and they might lose more than years. They might lose everything.
2. What is one of your favorite time-related works? (Fiction, non-fiction, games, etc. all count!)
Favorite time-related work. Hmmm. I don't have favorites, really, although I'm very fond of Back to the Future. Right now, my go-to time travel series mixes time travel, regency romance, and forensic crime fiction. (Not kidding) It's Julie McElwain's "in time" series. The latest is Shadows in Time, but start with Murder in Time. These books are fun. (The first chapter of the first book is a bit nuts, but go with it.)
3. What is one of your favorite songs featuring time? Or, if you used a theme song/playlist for your work, what was it?
Again, I don't do favorites but I have several major playlists for running. By major, I mean days' long. I switch them out, and once in a while, I hit Clint Black's "No Time To Kill" which includes this idea–if we knew years ago that today will occur, would we change it? Would we do something? Would we spend "tomorrow's yesterdays"? And each time I hear it–which is many times since the song first appeared years ago–I am thankful that I didn't know what was ahead. But I contemplate it every time I hear the song.
ABOUT KRIS:
New York Times and USA Today bestselling writer, Kristine Kathryn Rusch, has written more books than she can count. She's currently finishing a long sequence of novels in her Diving series. Her Retrieval Artist series has been optioned for television, and her Kris Nelscott mysteries are also under option. She writes science fiction, fantasy, mystery, romance, nonfiction and anything else she can think of. Find more at kriswrites.com.
YOU CAN FIND HER AT:
Search for what has gone missing with Kristine Kathryn Rusch's The Renegat and other tales at StoryBundle!