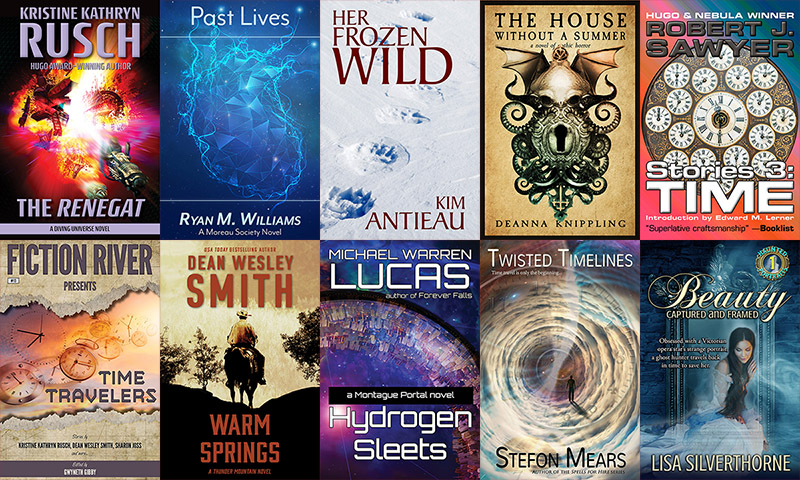 People like us, who believe in physics, know that the distinction between past, present and future is only a stubbornly persistent illusion.–Albert Einstein
Welcome to the Big Time StoryBundle, where you can find ten books on time travel and all things weird and timey wimey. Pay $5 for four ebooks, or a minimum of $15 to unlock all 10 ebooks. Once you purchase, you will be sent download links for your ebooks. More info about this StoryBundle is here.
This StoryBundle helps send money toward the Oregon Food Bank, which has been hit particularly hard due to the Oregon wildfires in the area, as well as the increased need from COVID-19.
But unless you're a time traveler, don't wait! Because you'll have…the time of your life!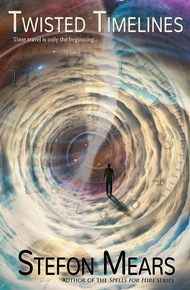 Stefon Mears writes magical tales that operate at 45 degrees off reality–and never quite the same way twice. He may or may not be a time-traveling, musically-inclined pool shark.
1. Tell us about your book. What's it about, and how does time travel or other timey wimey weirdness fit into your book?
Twisted Timelines is a short story collection. Every story tweaks or messes with time in some way, and no two of them are quite the same in their approach, or their use of time.
2. What is one of your favorite time-related works? (Fiction, non-fiction, games, etc. all count!)
I have so many that it's hard to call one out. For example, one of my current favorite roleplaying games, Blades in the Dark, has a flashback mechanic that allows characters to solve a current problem retroactively, if the players can narrate it well. I have to say, though, that time travel plays a small but crucial role in one of my favorite television shows of all time, Babylon 5.
3. What is one of your favorite songs featuring time? Or, if you used a theme song/playlist for your work, what was it?
I don't really use theme songs or playlists for most of my writing, but my favorite time-related song is "Caught Somewhere in Time" by Iron Maiden.
ABOUT STEFON:
Stefon Mears earned his M.F.A. in Creative Writing from N.I.L.A., and his B.A. in Religious Studies (double emphasis in Ritual and Mythology) from U.C. Berkeley. Stefon's short pieces have sold to magazines such as Fireside and Strange Horizons and anthologies edited by Kristine Kathryn Rusch, Kevin J. Anderson, Denise Little, Kerrie L. Hughes, and John Helfers. He has published more than thirty books to date, including the Rise of Magic series. Look for him online at http://www.stefonmears.com, on Facebook, or @stefonmears on Twitter. Sign up for his newsletter at  stefonmears.com/join
YOU CAN FIND HIM AT:
Nibble your way through Stefon's short story collection Twisted Timelines and other tales at StoryBundle!