DeAnna Knippling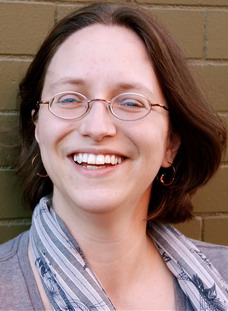 DeAnna Knippling has a browser history full of murder, gore, and Victorian street maps. She has ambitions to have a secret room in the basement. She loves crows, cheese, chokecherry jam, and hot sauce, but not all at once.
You can find her in Colorado with her husband and daughter, or at her website, www.WonderlandPress.com, where she writes gothics and weird fiction as herself, mysteries as Diane R. Thompson, sci-fi detective noir as Dean Kenyon, and middle-grade adventure fiction as De Kenyon. She publishes and edits the Amazing Monster Tales anthology series with Jamie Ferguson, and is writing a non-fiction book, Writing Craft: Lessons in Fiction for the Working Writer, at Patreon. Including her ghostwriting projects for clients (under yet other names), she has written over sixty books.
Someday, one of her pen names will murder one of the others, she's sure of it.
You can also find her on Facebook and Twitter.
—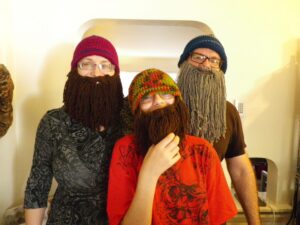 I'm the one with the purple hat. You can also contact me at: publisher ***at*** wonderlandpress ***dot*** com
…
If you are looking to hire a freelancer, my rates are in the range of U.S. five cents per word or $50 per hour. I specialize in ghostwriting cozy/crime/suspense fiction, colorful biographies, and lurid family tales jam-packed with scandal. I am also an excellent developmental editor–just ask the people who've survived their edits! Email me to get samples, a sample edit, and/or a free estimate for the work. You can also hire me via Upwork if you are so inclined.
Booksellers, schools, libraries, and others who would like to buy titles in bulk, please contact me for a discount. I will donate books to worthy causes on a case-by-case basis.
I am available as a speaker in the Colorado area for sure; other locations depend on a multitude of factors too complex to go into here. Please contact me to discuss, if interested.