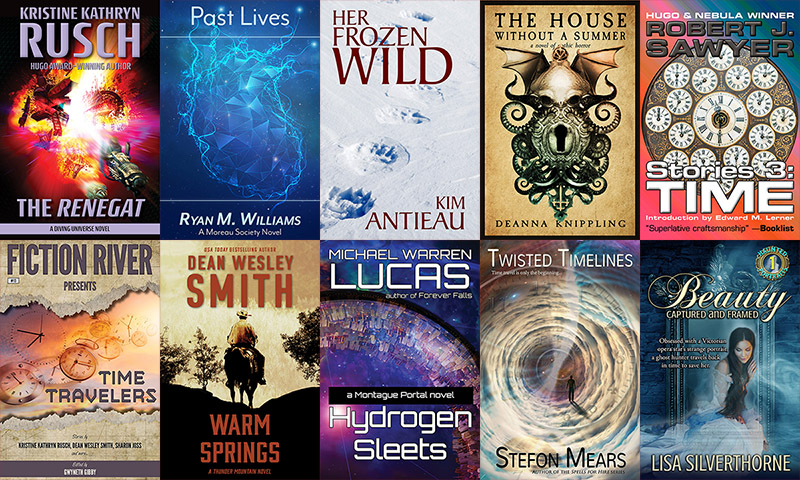 Evelyn: Look, I… I may not be an explorer, or an adventurer, or a treasure-seeker, or a gunfighter, Mr. O'Connell, but I am proud of what I am.
Rick: And what is that?
Evelyn: I… am a librarian.—The Mummy (1999)
Welcome to the Big Time StoryBundle, where you can find ten books on time travel and all things weird and timey wimey. Pay $5 for four ebooks, or a minimum of $15 to unlock all 10 ebooks. Once you purchase, you will be sent download links for your ebooks. More info about this StoryBundle is here.
This StoryBundle helps send money toward the Oregon Food Bank, which has been hit particularly hard due to the Oregon wildfires in the area, as well as the increased need from COVID-19.
But unless you're a time traveler, don't wait! Because you don't want to have to say…you lost track of time!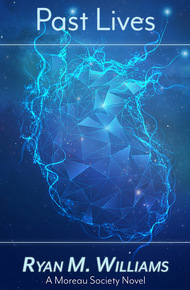 Ryan M. Williams writes some of the most elegantly weird fiction I've ever had the pleasure of editing. He also works as a librarian! My hero 🙂
1. Tell us about your book. What's it about, and how does time travel or other timey wimey weirdness fit into your book?
It's a mystery in space. Brock's lover and partner, Muriel, is lost in his past a hundred years ago with their alien intern. There's a missing alien artifact, trying not to change the past, discover the reason behind all of this, and the fate of the whole galaxy is at stake. I think it's a lot of fun!
2. What is one of your favorite time-related works? (Fiction, non-fiction, games, etc. all count!)
One? That's so hard, but really, it'd have to be Dorctor Who. If I could go back in time and pick another, I'd choose Connie Willis's time-traveling historians.
3. What is one of your favorite songs featuring time? Or, if you used a theme song/playlist for your work, what was it?
"Out of Time" by the Divinyls.
ABOUT RYAN:
Librarian who writes
Science Fiction and Fantasy
Horror and Mystery
YOU CAN FIND HIM AT:
Investigate spacetime mysteries with Ryan M. Williams's Past Lives and other tales at StoryBundle!