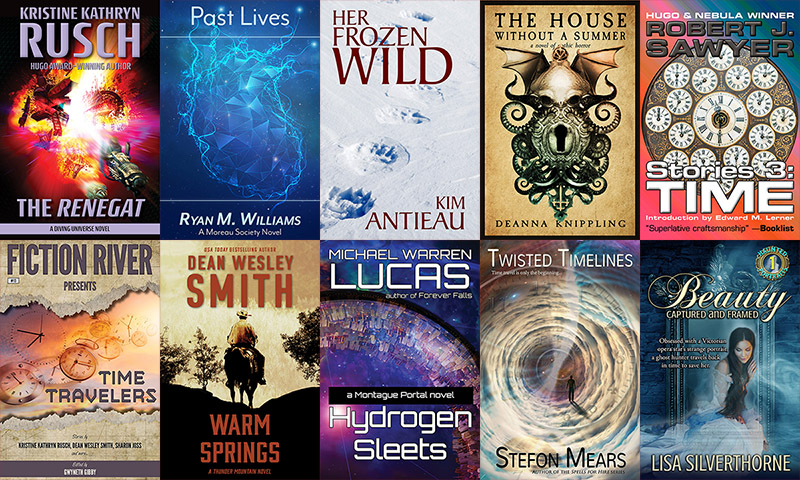 Time could bifurcate, like a pair of trousers. You could end up in the wrong leg, living a life that was actually happening in the other leg, talking to people who weren't in your leg, walking into walls that weren't there anymore. Life could be horrible in the wrong trouser of Time.–Terry Pratchett
Welcome to the Big Time StoryBundle, where you can find ten books on time travel and all things weird and timey wimey. Pay $5 for four ebooks, or a minimum of $15 to unlock all 10 ebooks. Once you purchase, you will be sent download links for your ebooks. More info about this StoryBundle is here.
This StoryBundle helps send money toward the Oregon Food Bank, which has been hit particularly hard due to the Oregon wildfires in the area, as well as the increased need from COVID-19.
But unless you're a time traveler, don't wait! Because this deal will come to an end…in a matter of time!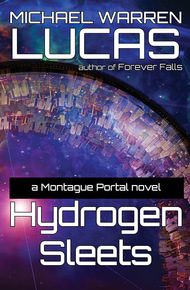 Michael W. Lucas has adorable pet rats and has written one of my favorite business books for creative types, Cash Flow for Creators. These two facts may or may not be connected.
1. Tell us about your book. What's it about, and how does time travel or other timey wimey weirdness fit into your book?
The Montague Portal tales are about a future where humanity hasn't been able to colonize space, but has found a way to travel to alternate universes with different physical laws. Perhaps there's no law of gravity, or you don't age, or it looks like ours but genes are contagious. Hydrogen Sleets takes us to a universe that's much like ours, but right after the Big Bang. Humanity has built a space station to study how the first stars were formed. It's an empty universe, what could possibly go wrong?
The answer is, of course: everything.
2. What is one of your favorite time-related works? (Fiction, non-fiction, games, etc. all count!)
Oh, that's a hard question. There are so many good ones to choose from!
I'd have to go with Doctor Who. There's a certain glee to saying "we're going to have lunch in eighteenth-century Moscow, and then we'll visit the Borgias!" The DW storytellers, both old and new, have a blissful fecklessness for any rules of time travel, twisting them to suit the current story, that I find delightful. You need it to work this way? Okay, that's what we do this episode.
3. What is one of your favorite songs featuring time? Or, if you used a theme song/playlist for your work, what was it?
I enjoy music that gives me a sense of far distant times. Blue Oyster Cult is really good at that, with songs like "Black Blade" and "Veteran of the Psychic Wars."
ABOUT MICHAEL:
Michael W Lucas is the author of a few dozen books, and has more on the way. His most popular novels include the cozy mystery git commit murder and the thrillers Butterfly Stomp Waltz and Terrapin Sky Tango.
YOU CAN FIND HIM AT:
Take a dip into another universe with Michael W. Lucas's Hydrogen Sleets and other tales at StoryBundle!