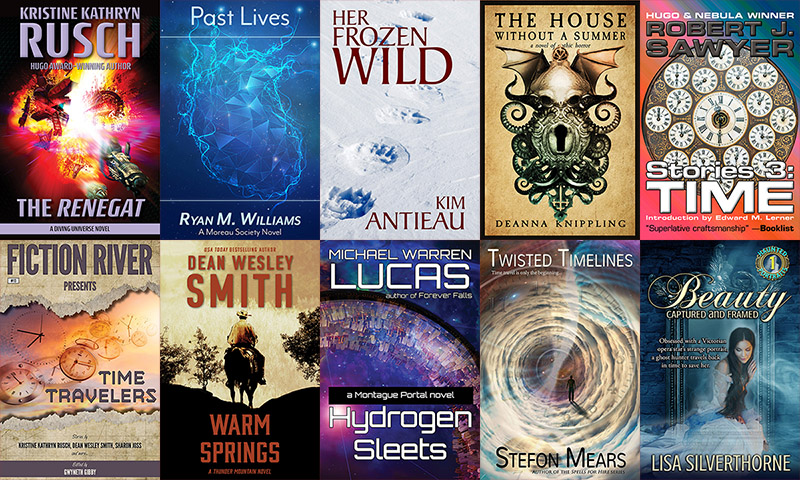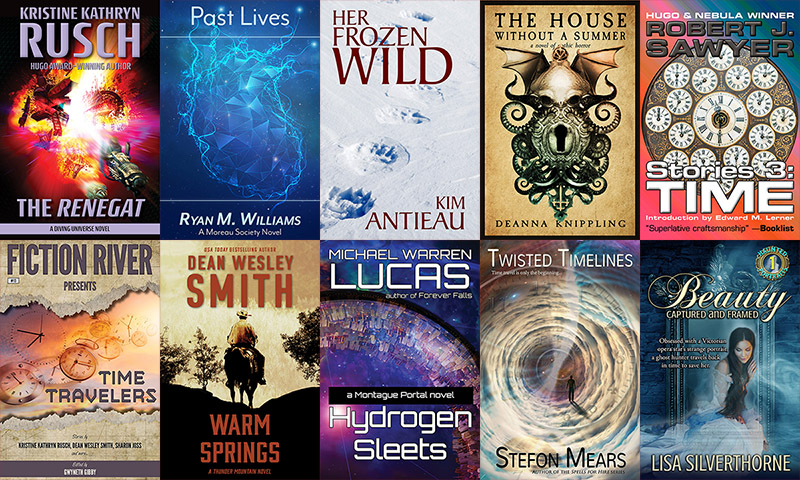 Time is an illusion. Lunchtime doubly so.–Douglas Adams
Welcome to the Big Time StoryBundle, where you can find ten books on time travel and all things weird and timey wimey. Pay $5 for four ebooks, or a minimum of $15 to unlock all 10 ebooks. Once you purchase, you will be sent download links for your ebooks. More info about this StoryBundle is here.
This StoryBundle helps send money toward the Oregon Food Bank, which has been hit particularly hard due to the Oregon wildfires in the area, as well as the increased need from COVID-19.
But unless you're a time traveler, don't wait! Because time…is running out!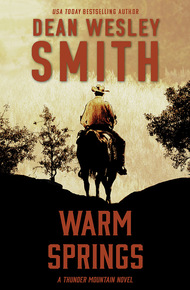 Dean Wesley Smith is the author of seventy bajillion novels, even more short stories, teaches excellent classes at WMG Workshops, edits a magazine (Pulphouse), co-edits an anthology series (Fiction River), and a lot more.
I asked him a few questions about time. I would have asked him more, but I think he's busy 🙂
1. Tell us about your book. What's it about, and how does time travel or other timey wimey weirdness fit into your book?
My book is in my Thunder Mountain series, where time travel back to around 1900 is the core of every book. In this book they use the idea of alternate universes in time travel to change an event. It is by far my most ambitious time travel novel to date.
2. What is one of your favorite time-related works? (Fiction, non-fiction, games, etc. all count!)
The Somewhere in Time movie is one of my favorites. Christopher Reeve was wonderful and I like the time period as well. 
ABOUT DEAN:
Considered one of the most prolific writers working in modern fiction, New York Times and USA Today bestselling writer Dean Wesley Smith published far over two hundred novels in forty years, and hundreds and hundreds of short stories and non-fiction books. He has over twenty-three million copies of his books in print.
YOU CAN FIND HIM AT:
Time travel to the past with Dean Wesley Smith's Warm Springs and other tales at StoryBundle!