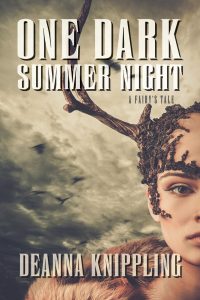 Universal Sales Link | Goodreads
The fairies are coming…the fairies are coming…
To kill us all.
It's 1989. A small Midwestern college town with a history of strange sightings and hauntings. A summer intern program in the biology department that actually pays. And coworkers who don't warn you about vivisection day…
Della Rae planned to keep her head down and work as many hours as she could get, while filling in the gaps with a lot of old sci-fi novels.
Her plan was interrupted by a sudden friendship with a townie student, a weird girl named Merc who shared Della Rae's tastes in fiction. It was Merc who warned her not to go to the bio department that day…
Soon, there would be hell to pay for what happened in the bio department. And only Della Rae, Merc, and their friends can stop it from spreading.
(For ages teen and up.  Horror.  Gore and language, no sex or nudity.)
This book is part of…
A Fairy's Tale: A Cheesy '80s Horror Series
Now with Female Protagonists and Featuring…Homicidal Fairies!
I wrote these after reading a lot of classic '80s horror and getting cheesed off that the women were basically scream-and-run accessories.  These are not "genderflipped" stories where the men have to scream and run and the women are the axe-wielding serial killers…that would be boring!  Nevertheless, a good deal of absurd violence, gore, splatterpunk hijinx, and generally horrible things are included here.  I'm particularly proud of the sprites.  And the stubborn, vicious, nasty women who inspired the characters 🙂
Reading order:
Book 0: By Dawn's Bloody Light (novella). Three women, the queen of the fairies, and the serial killer who won't know what hit him.
Book 1: One Dark Summer Night (short novel). If they didn't want to unleash the apocalypse…they shouldn't have killed the king of the fairies.
Book 2: Under Twilight's Spreading Blight (novel). The house is haunted, crawling with entities not even the fairies dare to confront. But an even worse betrayal is waiting inside… (Forthcoming)
Book 3: Of Noon's Harsh Birthright (novel). Trapped in a government testing facility are the last of the fairies…and the last people who can stop the Others from consuming them all. (Forthcoming)
Here's the other book that's out; you can either start with By Dawn's Bloody Light or One Dark Summer Night.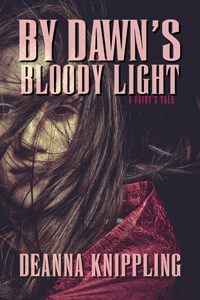 Universal Sales Link | Goodreads
Three women. One serial killer who has access to the supernatural.
He can scare them…but he can't stop them from taking revenge.
A small Midwestern college town. A series of murders that ape the Jack the Ripper killings. Then Laney Miller is butchered just after dawn in front of a second-hand bookstore. The one witness didn't see anything…except Laney getting dragged out of her car and murdered by an invisible force.
One that carries a straight razor.
It's a town that has attracted the weird and strange as far back as the eighteen hundreds. Since then disappearances, murders, suicides, and kidnappings have only grown worse. Especially targeted are a group of local girls that carry the same face…
Laney's face.
Laney's girlfriend Joy and her friends decide to find the seemingly-supernatural killer and take him down before he strikes again.
In as violent and bloody a manner as possible.
By dawn's bloody light…they will have revenge.
A novella-length horror/paranormal suspense story to kick off the Fairy's Tale Series, coming soon! Book 1: ONE DARK SUMMER NIGHT, August 2017.
(For ages teen and up.  Horror.  Gore and language, no sex or nudity.)