Okay, last Friday, I was swamped.  This Friday, I'm busy but mostly I just want to lounge about and pretend I'm shagged out after doing taxes.  Or work on a TV pilot, because who would I be if I weren't biting off more than I can chew?
I didn't have time to get the edits in on the ultimate section of Alice in Underland: Queen of Stilled Hearts.  To be honest I'm scared of them, not because they're that terrifying (they aren't; it's not that kind of book), but because the idea is so perfect that I'm scared that a) I'll screw it up, or b) I won't screw it up and it'll be perfect and wonderful and that just isn't me.  Sigh.
So instead let me send you to my free ebooks, if you haven't read them yet.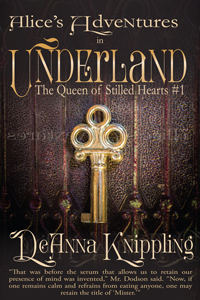 Alice's Adventures in Underland: The Queen of Stilled Hearts #1 – Smashwords,Kobo, Apple, and B&N. Amazon is not cooperating; you can buy a copy there, but it's not free.  You can also read it here, on the blog.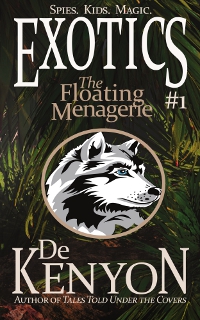 Exotics #1: The Floating Menagerie – Smashwords, Apple, Kobo, B&N.  Amazon is still not cooperating at this time; that is, you can buy it, but it's not free.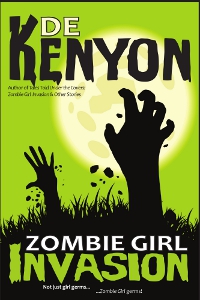 Zombie Girl Invasion – Smashwords, Apple, Kobo, B&N.  Amazon is never going to let me have a book be free ever again, apparently.
And, if you would like to drop me a line by some method or another (Facebook is good) and request one of my other books for review purposes, I will probably see my way to sending you a free copy, because I'm cool like that.  You might also try whining to me about finishing the Alice edits, because my subconscious might listen to you.  It likes you.  Me, I'm like the mother of a teenager as far as it's concerned.