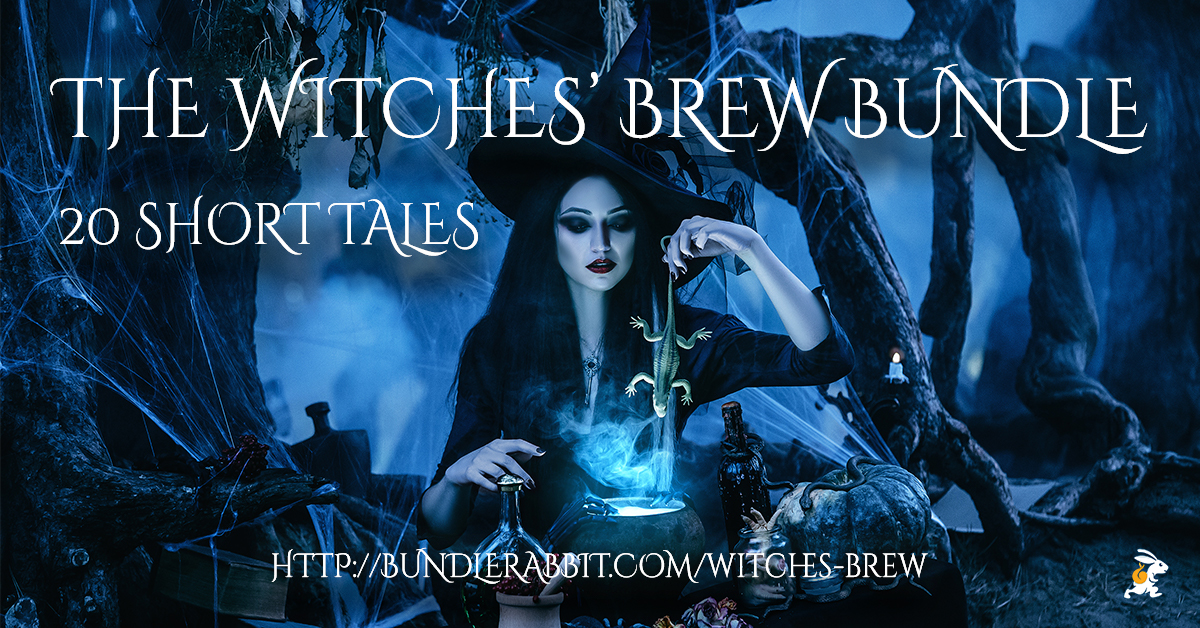 The over image for this bundle was so much fun I that I'm adding it full-size.
The Witches' Brew Bundle is up, and contains my short fantasy story, "The Ballad of Molly McGee."
Never trust a witch; she might not be telling you everything.  This is the story of how Molly McGee's grandmother saved Molly's newborn baby from her father–the spirit of a dying, strip-mined mountain.
Sometimes things get complicated, even for witches–and their grandmothers.
I wrote this while on vacation in the Colorado Rocky Mountains, out by Victor and Cripple Creek Colorado.  We went to all the history museums we could find, and all the tourist trap shops.  This is what my brain spat out during that trip.  It's more than a little bit goofy, and says something about how some words get old–but others don't.