Here are this week's cover updates!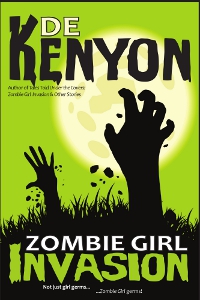 Zombie Girl Invasion. Not just girl germs…Zombie Girl germs!
and…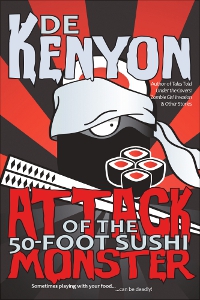 Attack of the 50-Foot Sushi Monster.  Sometimes playing with your food can be deadly!
In other news…I am printing out Guinea Pig Invasion for my daughter Ray to read and approve, so I probably won't get the ebook up this week.  She has really good instincts for this kind of thing.  I had another picture picked out for "Sushi," which was an octopus tentacle coming out of a takeout box, but she was like, "Mom.  That is not a kid picture."  She was right.  She was right.
So instead of waiting, I think I'll get "A Ghost Unseen" formatted and up this week.
Next up for new covers: Haunted Empire and "The Business that Must Be Conducted in the Dark."