I'm trying to look at books the way a librarian might, in order to help get me better at thinking from a reader's point of view.  Here are the other posts in the series.
…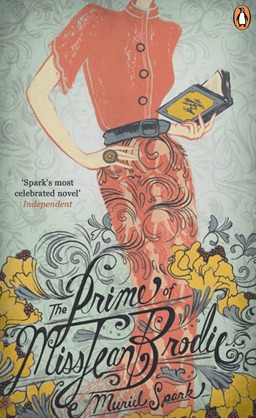 The Prime of Miss Jean Brodie is a short novel set in the period between WWI and WWII, in Edinburgh.  Miss Jean Brodie is a teacher at a girls' middle school who has particular notions about how to teach girls how to become women.  One of her students reminisces upon her past under Miss Brodie.
At first, Miss Brodie's ideas seem quite sensible:  girls should be taught how to be independent, how to think for themselves.  Maybe there's something more important than memorizing facts and learning how to shut up and sit down.  She picks out the six most interesting, special girls to take under her wing.  They become "the Brodie set."
Then the little things start to stack up.  Miss Brodie does not want the girls to think for themselves; she wants them to agree with her.  She monopolizes their time so they can't become friends with anyone else.  She tests them constantly, trying to find out which ones she can trust.
And, in the end, she is betrayed.
This book was written in 1961.  After WWII, that is.  And a strong current running underneath the events of the book is fascism:  how it happens, how people get sucked in, how they come to lose their identities, and how it all collapses.
I recommend this book for anyone who wants to know how Hitler operated; just ask Miss Brodie.  It's a great book for mature early teens (13+) and older students especially, I would think.  Anyone reading The Hunger Games and wondering how something like that gets started might be up for a good conversation about this book.  I would also recommend it for teens interested in horror – is this horror or not?  What does a horror story look like, when it comes from the bad guys' point of view?
…
Look.  You just want like one stupid pun per month in your inbox.  I understand.  Sign up for the Wonderland Press newsletter and I'll send you one, along with (my) book news and reviews.  Mystery, horror, history, and just plain weird.  It's cool.