We went to Physics Day at Ray's school last Wednesday (I'm so lazy, I didn't get the pictures downloaded until today).
Everyone at the Dirt Cake table.  What dirt cake has to do with physics, I'll never know.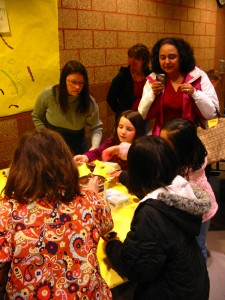 What?  You don't know the recipe?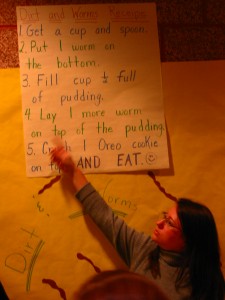 Here's Ray outside the star demonstration balloon, which we saw together last year and Ray saw that morning.  Unfortunately, all the tickets were gone by the time we got there.  Here's Ray, trying to look cute while she's disappointed.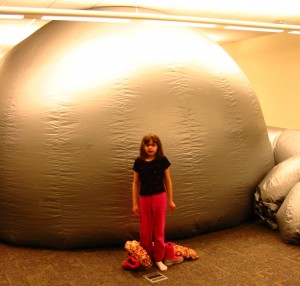 She was less disappointed after she saw the first room.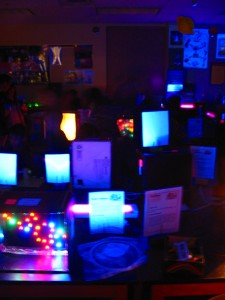 I promise that she never cackled…in my hearing.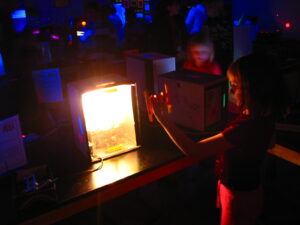 Say ah!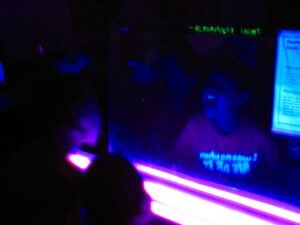 Ah!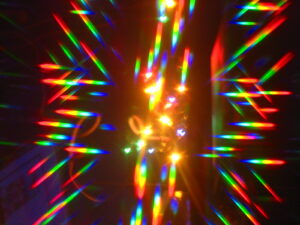 This little girl was probably listening to me giggle.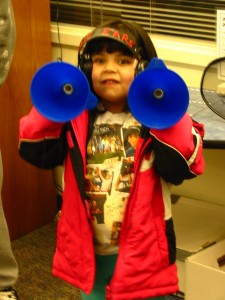 Magnets!  And TVs!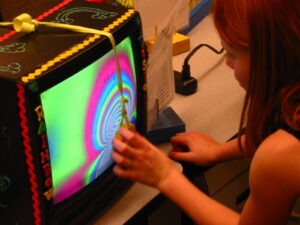 Faster, faster, you fool, you fool!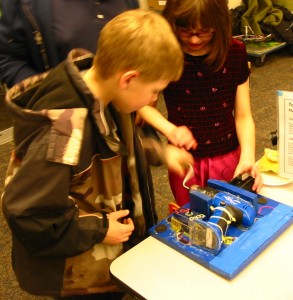 Ray's death-defying trick.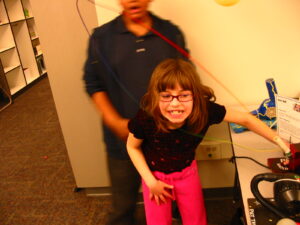 And no one will stop me…what?  Time to go?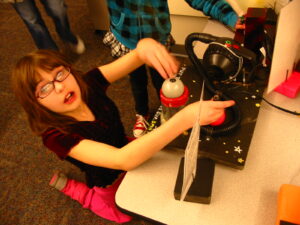 The experiments were run by Little Shop of Physics up at Colorado State University. There's going to be a big open house on Feb 27th, and we may go.