The Scaredy Wizard of Theornin with the updated cover available at Amazon, B&N, Kobo, Apple, and Smashwords so far.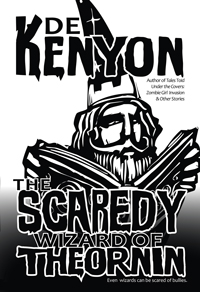 I decided that I missed my cover updates, so I did one. I'm not sure whether I'll leave this one forever, but…Ray liked it better than the old one, so it stays for now.
This one is a high fantasy short story for middle-grade/preteen readers featuring a kickbutt heroine who has a certain disregard for the property of other people.  Including wizards.