Most of the half-way decent pictures from last week were from Physics day.  Here are the rest:
La Lune, through the playhouse window.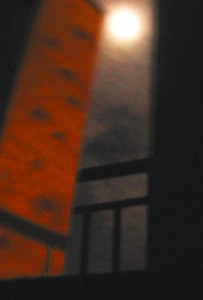 Glasses at the Warehouse.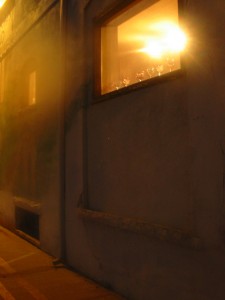 Mural at the Warehouse.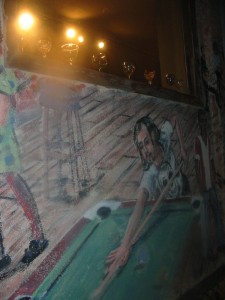 Lee, somewhat amused at my taking his picture, at the Warehouse.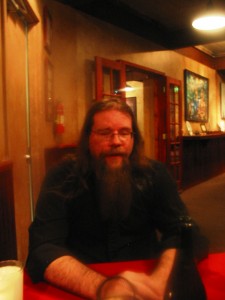 The wine altar at the Warehouse?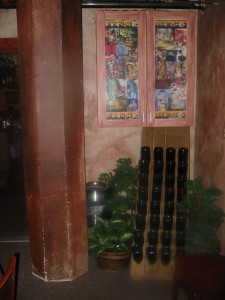 Ray's picture selected for Black History Month at the Sand Creek Library.  It's a lion.  I think it's based on a traditional African art style they were studying.  I had fun talking to Ray's art teacher, who has a toddler with destructive tendencies.  "Don't worry," I said.  "That means you have a creative kid.  Especially if they're sneaky about getting in trouble."  "Oh, yes."  "Well, look at Ray.  She turned out okay."  "Good.  I was worried."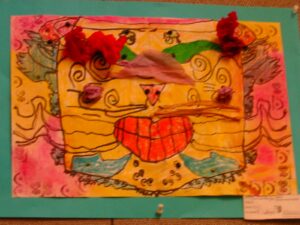 L'artiste.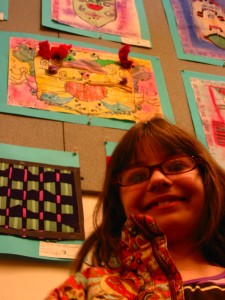 Some fantastic masks, from the same exhibit.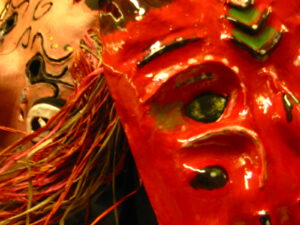 Ray's friend Xavier's picture. X-man moved to a different school, which was too bad, because we both liked him.  But In Different Ways.