I've been messing around with settings – here's use of a higher ISO setting with no flash.  The graininess comes from the setting.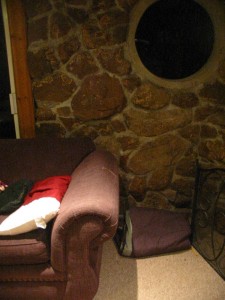 Here's messing around with the camera's pitiful macro setting.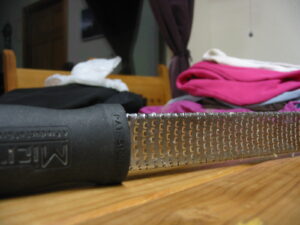 Microplane!
A picture for Ray – Tiger LPS in conquest of lasagna.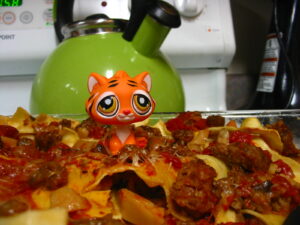 And Tiger LPS explores the world of Mouse Guard.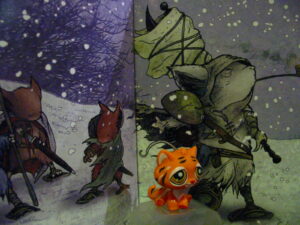 Ray's foot with the abominable snow monster.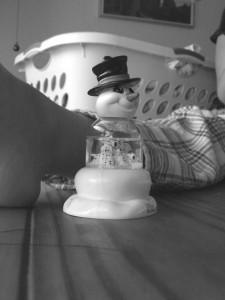 And, for the grand finale, may I present Miss Rachael?