Now availabe at B&N, Amazon, Smashwords, Apple, Kobo, Powell's and more.  The print book will be available at Amazon.com and more.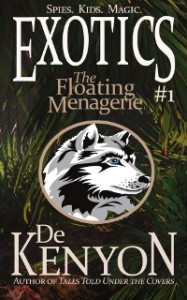 The cover continues to evolve!  I still love Martha's cover, but…getting five of them done just isn't going to work out for the project right now.  Someday I might talk about the decisions I had to make in this case, but for now, just leave it as–I love Martha's cover, but I still have to change it.
If you'd like to read sample chapters, they're available at the De Kenyon website.