Borogrove Press is a joint project between DeAnna Knippling of Wonderland Press and Jamie Ferguson of Blackbird Publishing.  Current projects include the Amazing Monster Tales anthology series.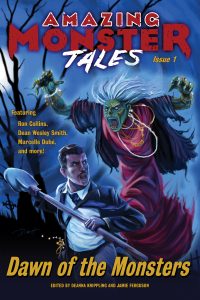 Issue #1: Dawn of the Monsters
Universal Sales Link | Goodreads
Love pulp fiction? 
11 tales of monsters, mayhem, strange and inexplicable events, uncanny technologies, wildly improbable events, and more. Some monsters you've seen before…and some of them you haven't!
Some monsters are the good guys…
And some of them are very, very bad indeed!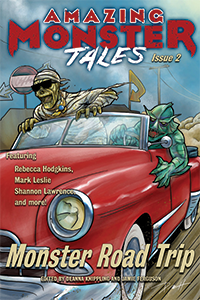 Issue #2: Monster Road Trip
Universal Sales Link | Goodreads
Ten tales of road trips, vacations, tourist destinations, and pits stops that go horribly, horribly wrong. These monsters are out for adventure! But they may not have filled up the gas tank first. Put on your shades, slather on your sunscreen and load your swimsuit and your best beach bod in to the car, because it's time to roll out for the summer—scales, tentacles, and all!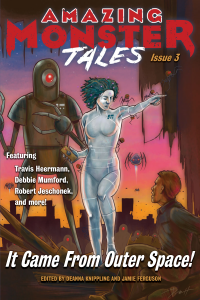 Issue #3: It Came From Outer Space!
Universal Sales Link | Goodreads
A baker's dozen of tales about creatures from outer space who may or may not have boldly gone where they really shouldn't have. Tales of aliens who test the creatures of Earth…tales of Earthlings who test the creatures from other planets…aliens who attack…aliens who defend…and aliens who are a little too close for comfort.