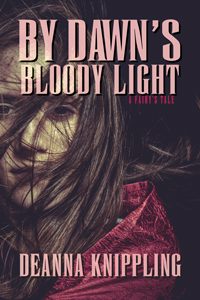 Universal Sales Link | Goodreads
Three women. One serial killer who has access to the supernatural.
He can scare them…but he can't stop them from taking revenge.
A small Midwestern college town. A series of murders that ape the Jack the Ripper killings. Then Laney Miller is butchered just after dawn in front of a second-hand bookstore. The one witness didn't see anything…except Laney getting dragged out of her car and murdered by an invisible force.
One that carries a straight razor.
It's a town that has attracted the weird and strange as far back as the eighteen hundreds. Since then disappearances, murders, suicides, and kidnappings have only grown worse. Especially targeted are a group of local girls that carry the same face…
Laney's face.
Laney's girlfriend Joy and her friends decide to find the seemingly-supernatural killer and take him down before he strikes again.
In as violent and bloody a manner as possible.
By dawn's bloody light…they will have revenge.
A novella-length horror/paranormal suspense story to kick off the Fairy's Tale Series, coming soon! Book 1: ONE DARK SUMMER NIGHT, August 2017.
(For ages teen and up.  Horror.  Gore and language, no nudity.)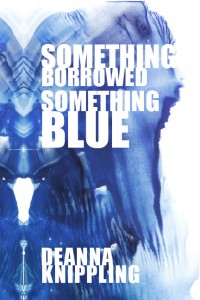 Kindle | Goodreads (reviews)(Note: available on Kindle Unlimited)
"Something borrowed, something blue. Something terrible will happen to you."

It's a bad neighborhood in Detroit, the kind of place where abandoned houses get stripped, then taken over by squatters, then burned. But it's about to get worse.

Across the street is a white van with those words spray-painted on the side in blue. It pulled up in the middle of the night without a sound. The windows are solid black glass. And it's watching you…
(For ages teen and up.  Horror.  Some language, gore, no nudity.)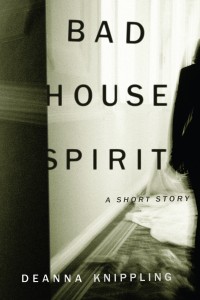 Bad House Spirit
Kindle | Nook | Kobo | iBooks | Goodreads (reviews)
Carrie used to clean houses for a living. Mostly it was hard work but it was all right. But there was one house that was bad. Not the cleaning, although it was. But the house itself, from the creepy pictures to the barred and tinfoil-covered windows to the KEEP OUT signs all over the doors to the thing breathing down the back of Carrie's neck…
(For ages teen and up.  Urban fantasy/horror.  Language, no nudity, some gore, violence.)